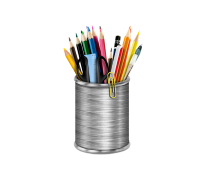 The following list is organized by module for each course. It is suggested that a Learning Coach prepares materials by module so that the student has everything readily available as they go through a module.
Basic School Supplies for all Subjects
These basic school supplies should be available at all times even if not specified in the materials list.

Click on the link below to access the rest of the materials needed for Fifth Grade Courses.