How to use Reading and Language Supports in a Lesson
Students have access to the reading tools on every lesson page.


Once opened, students can have the text in the lesson read aloud to them in English. The voice speed can be adjusted in the settings.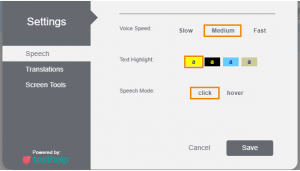 Our primary ELA courses also have a built-in read-aloud feature to ensure students are hearing the proper pronunciation of the phonemic topics.
There is also a translation feature in this tool. From the settings, students can choose from a variety of languages.  The student then highlights the text they would like to have translated and click the Earth icon.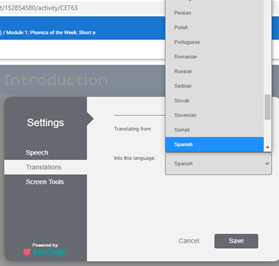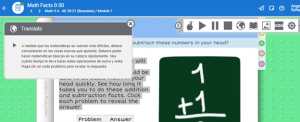 For additional accessibility features available based on your device click here.