Looking for an easy way to PDF your student's work from your iPhone or
iPad and submit to their Assignment Submission Folder?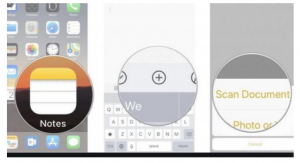 Then email to yourself…
iOS: How to scan documents in the Notes app
Open a new or existing note.
Tap the camera icon and tap Scan Documents.
Place your document in the camera's view.
You can use the auto-capture option by bringing your doc into the viewfinder or use the shutter button or one. of the volume buttons to capture the scan.
If needed, adjust the corners of the scan by dragging, then tap Keep Scan.
You can scan more pages if needed; tap Save in the bottom right corner when you're all done.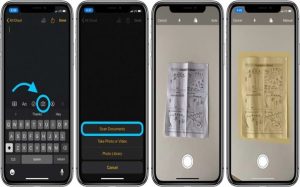 This feature works really nicely for any size document but is especially handy for large documents that can be goofy to scan with a traditional scanner. One tip on adjusting the captured area: tap a bit away from the magnifying glass in each corner and then drag to where you'd like it to be.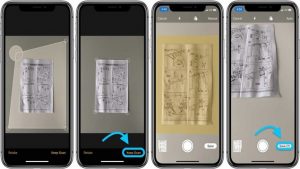 You also get the option to use the camera flash and filters when scanning. You can change those settings at the top of your screen.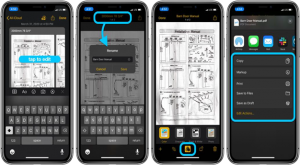 Tapping the share button (top right corner) from within the scanned docs will allow you to markup as PDF, print, copy, and share/send to your email.
Once you receive it in YOUR EMAIL account, you will then save it to your computer or Google Drive and submit it into the Submission Assignment Area, as shown below for your teacher.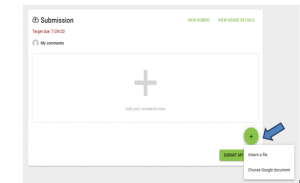 From:   https://9to5mac.com/2020/03/31/ios-11-how-to-scan-documents-notes-app/